Are you a KT1 resident yearning for some Kingston Upon Thames Storage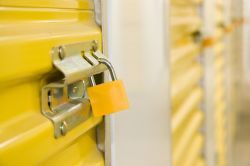 We here at Removals Kingston upon Thames don't believe that having your own KT2 storage unit should be expensive or inconvenient, which is why we offer a whole host of solutions of varying shape and size right here in Kingston Upon Thames and its surrounding boroughs. To find out more call us today on 020 8434 7497 and discuss your options.
In today's world space is at a premium, especially right here in London. From the size of our house to the amount of personal space we are afforded on the tube, we are continually searching for more and it often comes at a cost. When we look at our own homes, it is often a good idea to de-clutter if you are feeling a bid hemmed in. But it isn't always as easy as just chucking a few things out, as over time we tend to collect and accumulate items that mean a great deal to us and are just too difficult to depart with. This is usually when the idea of hiring some form of KT1 storage unit comes in.
Having your own storage unit provides a great way to get some things out of your house without having to get rid of them. Unfortunately, all too often people are priced out of this option, leaving them short of alternatives but to throw things away or sell them. Even if they find an affordable solution, the company usually generates the price by locating their units in difficult-to-reach or undesirable locations.
We think the whole point of hiring your own storage unit is that it should be affordable and convenient, which is why we believe our offering of KT1 storage units is so unique. It really is both. For you KT2 residents with a bit too much furniture, imagine being able to store some of that just down the road without breaking the bank? Well you don't need to imagine any more, you just need to call 020 8434 7497 to find out more.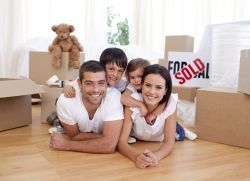 If you are lucky enough to be able to take a sabbatical to go travelling then you need some space to put your belongings while you are away. Imagine knowing exactly where it is going to be stored. Then imagine just how much easier it will be transporting your items just a few streets rather than across London and similarly when you return. This is the convenience we provide with our Kingston Upon Thames storage units, fulfilling all your storage needs right here in the borough at a competitive rate.
We offer units of various sizes, from a few cubic feet to full-scale warehouses, so no matter how much or how little you want to store come to us. We at Removals Kingston upon Thames understand how difficult it can be to find affordable space in London, which is why we put in so much effort to provide it. As a dedicated removals company we can even give you a hand moving your items to and from your unit. 020 8434 7497 really is the only number you need to call.
When you speak to one of our customer service team we will get right to the bottom of your storage requirements. Amount of access required and volume of items are essential knowledge when putting together a quote, as if you do not need regular access then it might be possible to get you belongings into a slightly smaller unit. So give us a call today on 020 8434 7497 and we will go through all the options with you. One thing is for sure, if it was affordability and convenience you were after then you have found it right here.